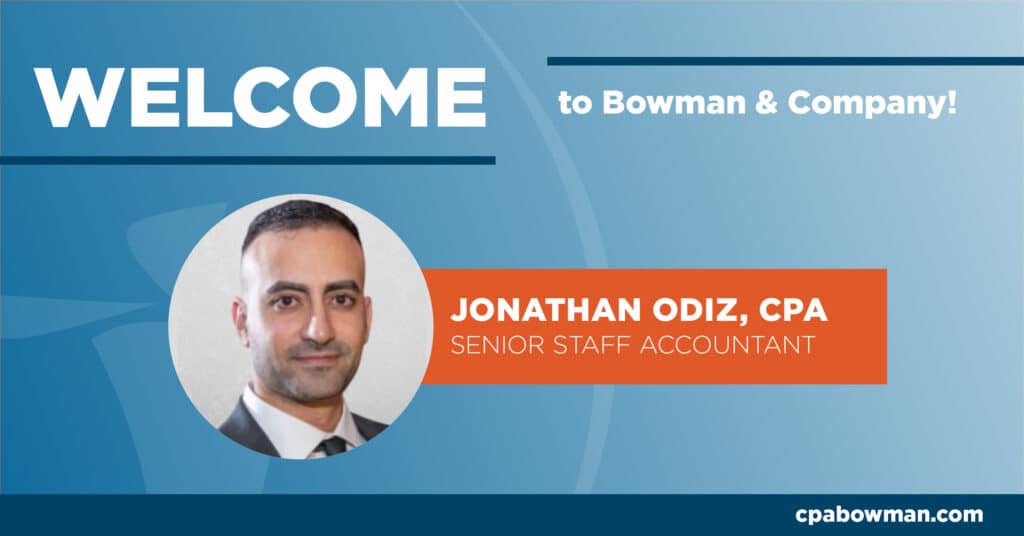 Bowman & Company is pleased to welcome Jonathan Odiz, CPA, to the firm. Jonathan will be joining the Bowman team as a Senior Staff Accountant and will be working remotely from his office in Florida.
Jonathan brings five years of experience in public accounting with a focus on tax work to his new role. He has significant experience working with forms 1040, 1040NR, 1120-F, 1120-C, 1065, 990 and 5500, plus the detailed work papers for each.
Jonathan holds a Bachelor of Business Administration in Accounting and Master of Accounting from Florida Atlantic University. Prior to joining Bowman, Jonathan worked with a Florida firm, preparing and researching complex tax issues and utilizing his expertise in Accounting CS and QuickBooks Online.
Welcome to the Bowman & Company team, Jonathan!