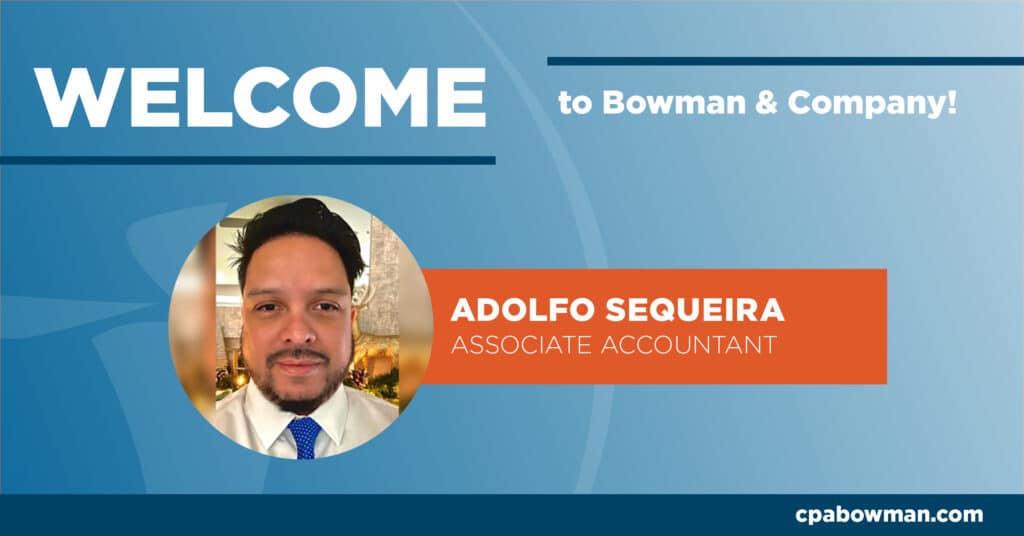 Bowman & Company is pleased to welcome Adolfo Sequeira to the Firm. He joins the team as an Associate Accountant.
Adolfo brings over six years of accounting experience to the firm. Three of those years were spent working in public accounting as a tax preparer and staff accountant.
Before joining the Firm, Adolfo worked as a staff accountant at Teresa Johnson & Associates. He worked with a number of clients providing support for payroll, payroll taxes, bookkeeping, AP, receivables, and state and federal tax processing, as well as preparing personal and business income tax and tax extensions.
Welcome to the Bowman & Company team, Adolfo!