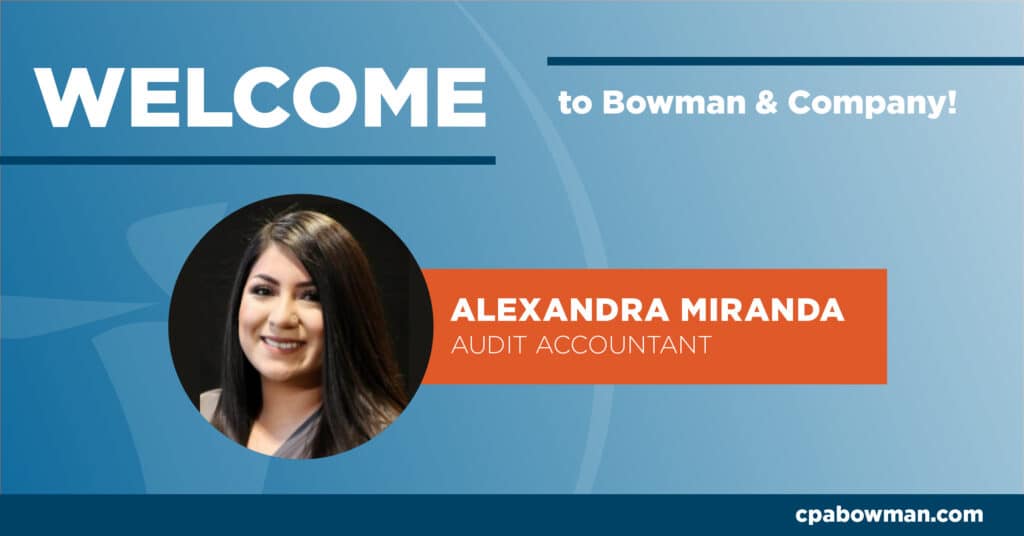 Bowman & Company is thrilled to welcome Alexandra Miranda to the team. Alexandra joins the firm as an Audit Accountant.
A graduate of California State University of Stanislaus, Alexandra earned a Bachelor of Science degree in Business Administration and Accounting.
Prior to joining Bowman, Alexandra worked for the State of California in the California Department of Tax and Fee Administration. In her former role as a Tax Auditor, she reviewed audit and taxpayer files, explained audit findings, and communicated with taxpayers regarding updates, findings, and requests for additional information.
Welcome to the Bowman & Company team, Alexandra!