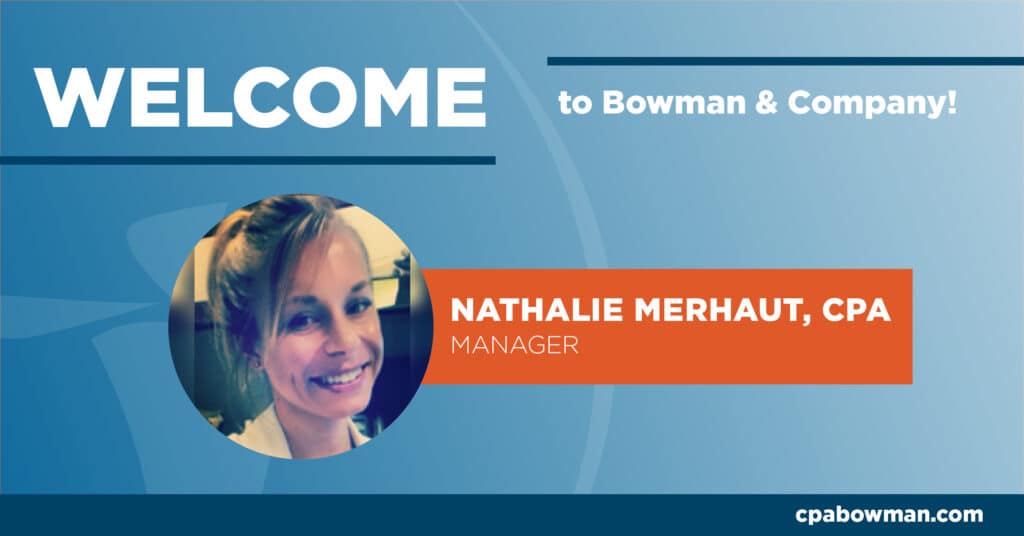 Bowman & Company is thrilled to welcome Nathalie Merhaut, CPA, to the team. Nathalie joins the firm as a Manager, working remotely from her home office in Arizona.
Nathalie brings over 10 years of experience in public accounting. She specializes in tax work and has significant experience working with high net-worth individuals, partnerships, C Corps, S Corps, and estates. Nathalie also has experience managing others, reviewing work and providing guidance and leadership.
Nathalie is a licensed CPA in both California and Arizona. She earned her Bachelor of Accountancy from the University of San Diego. Prior to joining Bowman, Nathalie worked as a Tax Manager with an Arizona firm, maintaining client relationships, reviewing work and managing staff.
Welcome to Bowman & Company, Nathalie!