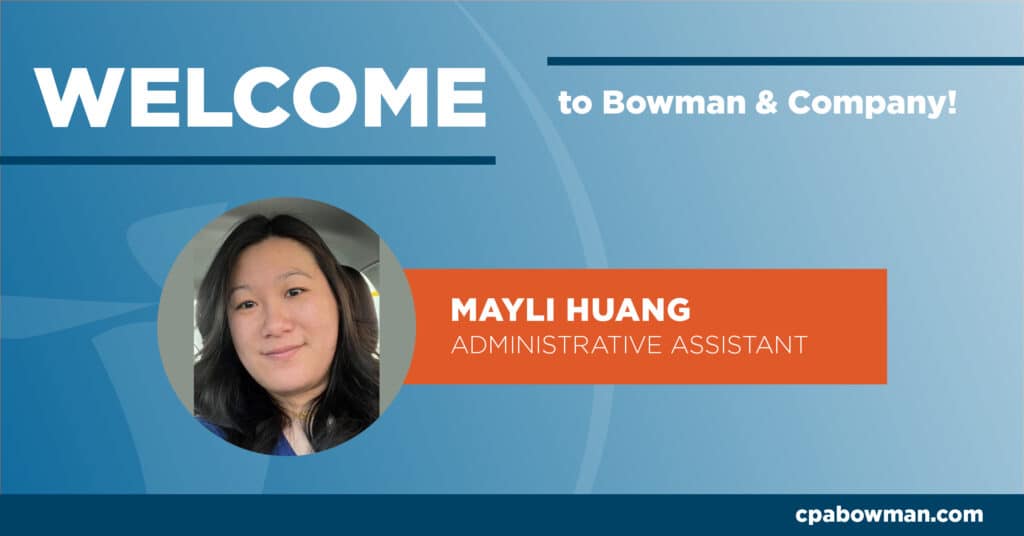 Bowman & Company is pleased to announce the addition of Mayli Huang as an Administrative Assistant. In her new role, Mayli will be working with Ryan Dingler and Daniel Phelps, as well as supporting her administrative teammates and assisting with general tasks for the firm.
Mayli has over six years of Administrative Assistance experience. Prior to joining the team at Bowman, Mayli worked for four years at Padgett Business Services in San Carlos, a firm focused on business and tax consulting. Mayli brings a wealth of experience in bank reconciliations, tax and accounting support, and payroll.
Welcome to Bowman & Company, Mayli!