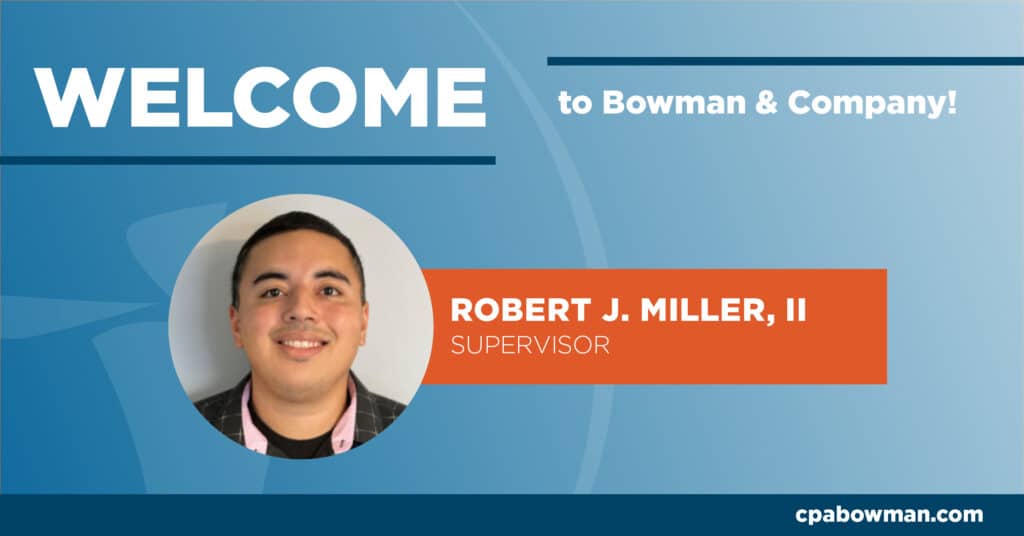 Bowman & Company is pleased to announce the addition of Robert J. Miller, II. Robert joins the firm as a Supervisor with a focus in Tax and will be working remotely from his office in Ohio.
Robert brings over five years of experience in public accounting to the firm. He has specific experience with fiduciary, complex and individual income tax returns, as well as working with corporations, partnerships, and real estate clients. Robert works with clients across multiple states, including California. He is a Certified Public Accountant in Ohio.
Prior to joining Bowman, Robert worked at Rea & Associates CPA in New Philadelphia, Ohio, where he performed technical reviews, collaborated with specialty tax groups to prepare cost segregation studies, and help train staff on return preparation.
Welcome to Bowman & Company, Robert!