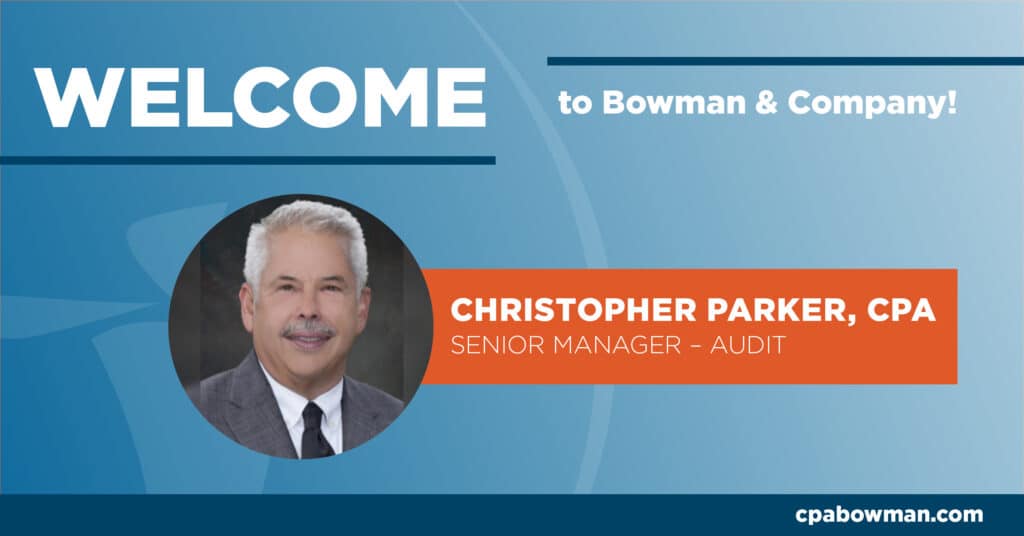 Bowman & Company is excited to welcome Christopher Parker, CPA, to the firm. Christopher joins the Audit team as a Senior Manager and will be working remotely from his home office in Canon City, Colorado.
Christopher brings over 30 years of accounting experience and substantial audit experience to his new role. During his career, he has held a variety of positions, including a Financial Specialist for the United States Air force, an IRS agent, a Senior Audit Accountant with the US Department of Energy, and the Manager of Internal Auditing with the United States Boundary and Water Commission.
Most recently, Christopher worked with a firm in San Francisco, California, that specialized in affordable housing and HUD audits and low-income housing tax credits. While with this firm, he worked on single audits as well as housing and urban development audits.
In addition to being a Certified Public Accountant, Christopher also holds several additional licenses and credentials, including Certified Internal Auditor (CIA), Certified Information Systems Auditor (CISA), and Contracting Officer's Representative (FAC-COR).
Christopher brings a great deal of leadership experience with him as he has trained and guided many staff members over his career. He looks forward to being an integral part of the Bowman team.
Welcome to Bowman & Company, Christopher!