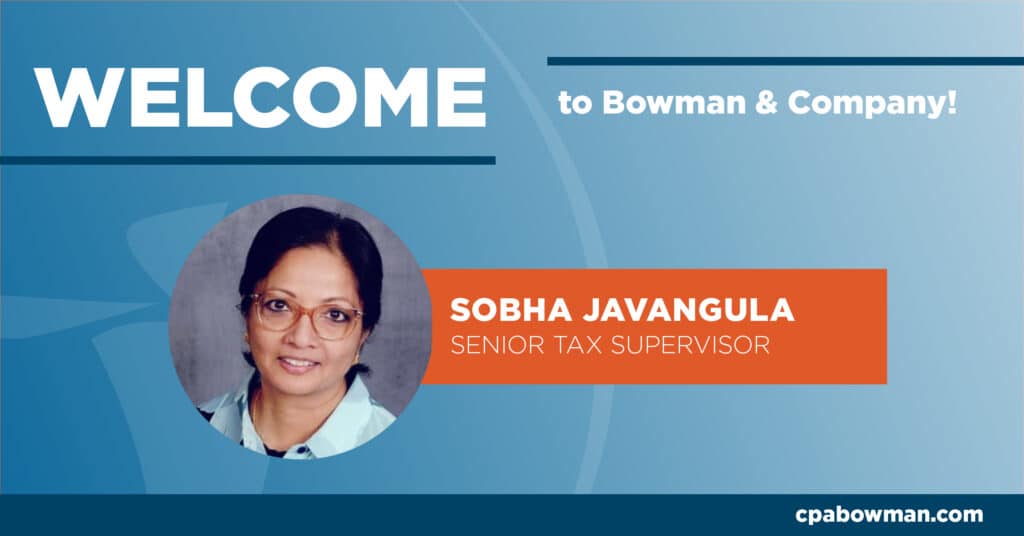 Bowman & Company is excited to welcome Sobha Javangula, CPA, to the firm. Sobha joins the team as a Senior Tax Supervisor and will be working remotely from San Jose, California.
Sobha brings over ten years of experience as a tax accountant to the firm. In her previous role, she provided income tax compliance services to individuals, C corporations, S corporations, partnerships, and trusts. She also developed leadership expertise by mentoring junior staff and promoting organizational efficiency.
Sobha is a CPA in the state of California and holds a Master of Science in Taxation from Golden Gate University. She is also a licensed Enrolled Agent.
Welcome to Bowman & Company, Sobha!